PLANT SURVEY AND PROCESS OPTIMIZATION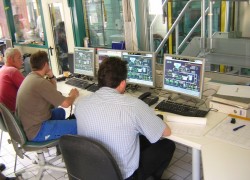 We offer customized programs of paper and tissue plant survey from general analysis of your process to focused studies and inspections of a specific part of the machine. Our survey will give you a different approach to the production issues:
- It will support your preventive maintenance plan
- It will provide a base for possible investments in process area or for minor/major rebuilds.
By identifying the areas where the plant needs more attention, we will be able to help you improve the quality of your products and the efficiency of your machine.
Does the production of your plant need to be increased? Is your market requesting a different product? Is your plant optimized to meet the new requests? Are the fiber and utility consumptions as thy should be? Using the huge reference data and benchmark we have at our disposal, we will help you detect your machine's bottlenecks, suggest and engineer machine or plant modifications, recommend action plans to reduce your consumption figures and optimize your plant.
ENGINEERING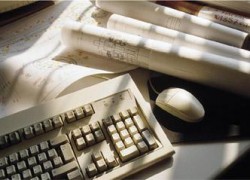 A paper production plant lasts for many years. A well-engineered plant will facilitate its operations throughout its life. We can put at your disposal our know how in all phases of your project, from the initial basic idea to the final detailed installation engineering. Let us be your partner in the phase of:
- feasibility study when you are preliminarily designing your paper plant,
- basic engineering of your paper plant process and layout,
- detailed engineering of the paper plant and paper machine auxiliaries,
- paper machine and paper plant installation engineering.
ORIGINAL SPARE PARTS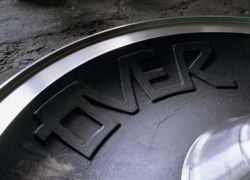 Original spare parts are reliable and improve the runnability of your production line. The choice of the right part will minimize maintenance costs and unexpected downtimes. Well knowing that unsuitable spare parts are impacting directly on efficiency, we supply original spare packages in order to grant you a much longer warranty period too.
We are not only supplying original spare parts but also re-engineered spare parts in order to permit you to increase the reliability of your line with the latest updated and re-engineered parts.
MAINTANANCE

Keeping the performance of the paper machine at the highest level is strictly connected with the care for all its components. Additionally preventive maintenance is nowadays a must. Maintenance service performed by our specialized personnel, will enhance your production output at the optimum. While your maintanance team is performing regular on-site maintenance, we can support you with a specialized team for the maintanance of headbox and forming section, shoe and suction presses, film press, calender rolls and Yankee dryer. Your goal is to maintain the efficiency and efficacy of the line at the highest level. Our goal is to see you satisfied.
We supply specialized maintanance services on the base of either long terms agreement or scheduled shut down agreement, but we are likewise available to serve you in case of emergency.
OVERHAULING AND UPGRADES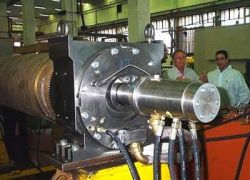 Not always is it possible to carry out on-site maintenance. When a workshop overhauling is necessary, our workshop is at your disposal for roll and/or press rolls reconditioning, variable crown controlled roll refurbishing, vibration analysis and roll balancing, bearing inspections, shell regrinding, chemical cleaning and surface polishing of headboxes.
Your paper machine part needs upgrade? We are available to study any solution to boost performance through rebuild.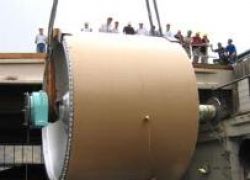 Has Your Yankee been downgraded? Are you facing steam leakage or safety issues? We offer you a complete overhauling of Your yankee. You will need only 7 days downtime in your mill to have a yankee re-certified at maximum pressure. Shell material choice is also available between steel and cast iron to be installed on cast iron heads.