The OVER CAL-S is a soft calender with 1 nip (2 rolls configuration) or with 2 nips (available with 3 rolls configuration, or 4 rolls back-to-back configuration).
In every nip, the calender is equipped with:
Variable crown type rolls (VC-E and VC-S) as the King rolls,
Thermo-rolls that can be of peripherical or central-bore type, as the Queen rolls.
The special cover of the variable crown roll allows a longer nip. Such nip, combined with the effect on the paper surface, resulting from the cover deformation, allows to reach the best results in terms of smoothness, gloss and paper bulk.
The heating of the thermo-rolls is obtained by internal circulation of hot water, superheated water, steam, or oil.
Each heating medium can reach its own level of surface temperature and is designed in accordance to the desired paper quality.
The use of VC-E rolls makes a multizone nip calendering possible (from 3 to 7 zones).
The calender is complete of:
*i ts own hydraulic unit, * lubrication unit, * queen roll heating system, * control device, * paper spreading system, * tail threading system.
Our team is ready to assist you from the design phase to the complete turn-key service. Ask more information.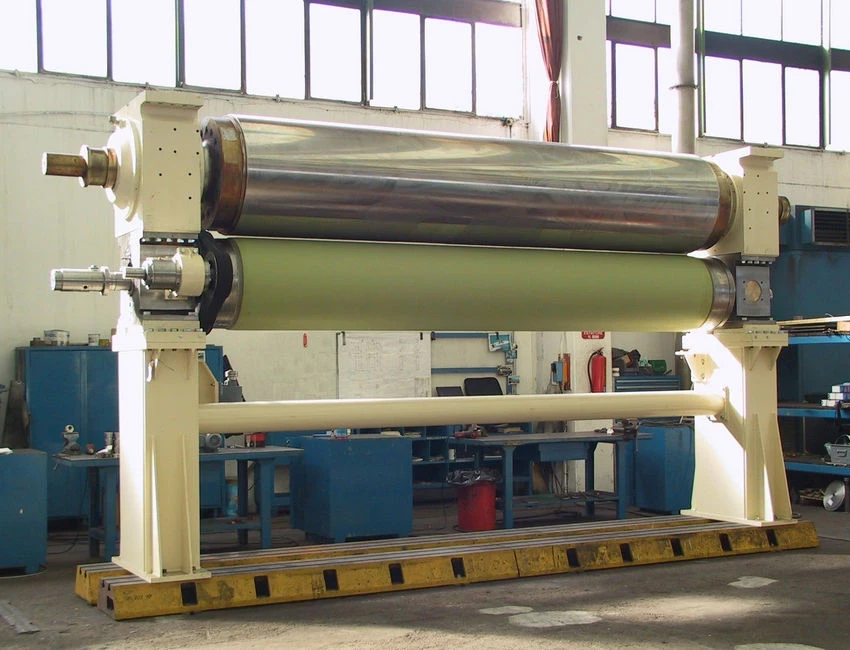 Information request

CALENDER OVER CAL-S