In OVERMADE we deliver cast iron dryer cylinders and steel dryer cylinders for every paper grade.
The used materials are:
cast iron EN GJL300-UNI1561 for the shell and nodular iron (EN GJS400-UNI1563) for the heads and journals,
steel EN P355 NH or SA516 Gr. 70.
Special alloys and surface treatment of the dryers are used for after-size positions and for sweat dryers. The machining, performed on a special lathe, allows a perfect calibration with consequent uniform heat transfer and dynamic balancing. Depending on the speed and the grade, the cylinders are fitted out with rotary or fixed syphons. According to the application, the drive can be applied on dryers or on the felt guide rolls.
With the dryers, we provide complete dryer sections including:
vacuum assisted turning rolls and grooved turning roll,
sheet stabilizers,
blowing doctors,
ropeless tail threading system.
DRYER SECTIONS
Today's papermaking plants at high speeds require a dryer section highly specialized for the maximum sheet quality, runnability and energetic efficiency. Depending on the speed and the grade, the dryer section configuration is a combination of single and double tier of dryers. Felt guide roll of large diameter vacuum-assisted, rope-less tail threading and special doctoring systems are used. The configuration of the dryer fabric runs is designed to give maximum support to the web, thus avoiding sheet flutter and blowing.
The full-package of our dryer sections includes the aero-thermic system, the steam and condensate system, rotary or fixed syphons and joints, and all accessories such as tail cutters, tail threading devices (rope or rope-less type) and lubrication systems.
Our team is ready to assist you from the design phase to the complete turn-key service. Ask more information.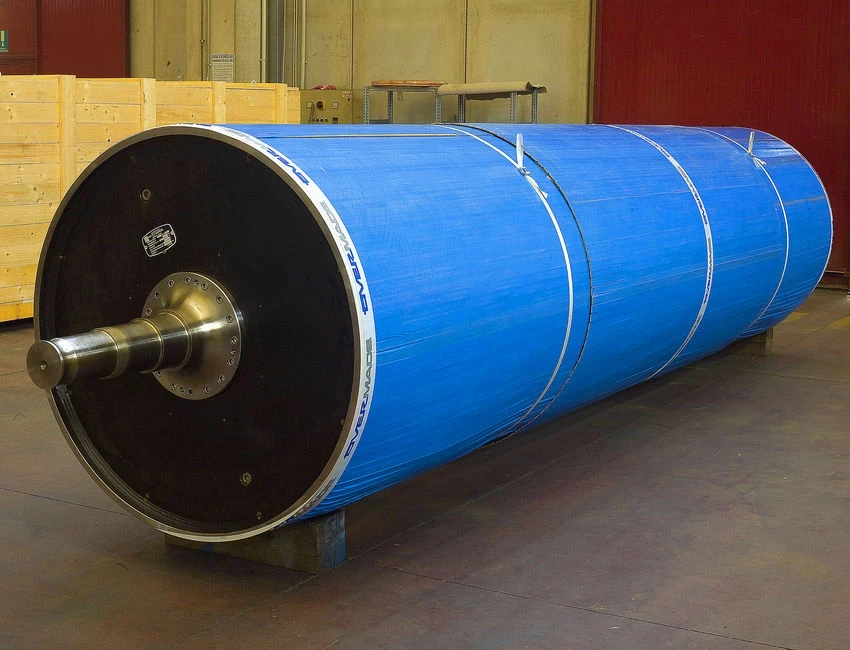 Information request

DRYER CYLINDERS AND DRYER SECTIONS