HL-Roll is a long nip press roll, designed for applications on linerboard and cardboard grades.
The press consists in two large diameter rolls, up to 1,800 mm, double felted, and loaded up to 500 kN/m: this provides a very long nip, up to 120 mm, and therefore a high press impulse thus obtaining a high dryness and sheet compaction. The roll is composed of a high thickness steel shell, with blind drilled soft rubber/polyurethane cover. Internal water cooling is required to compensate the hysteresis phenomena of the cover.
Our team is ready to assist you from the design phase to the complete turn-key service. Ask more information.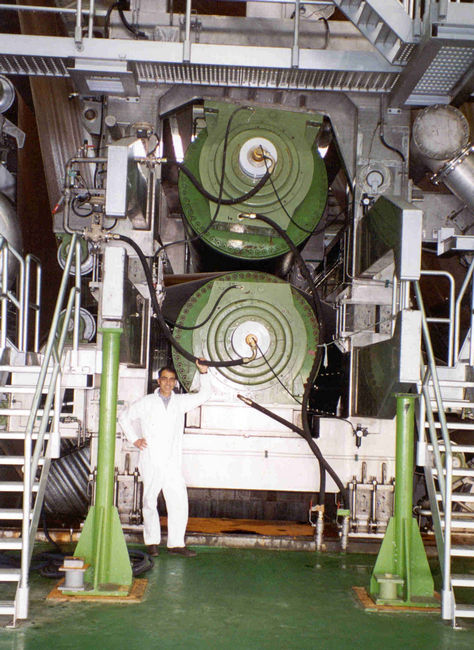 Information request

HL ROLL