For the production of multiply grades, such as kraft, linerboard, folding boxboard and liquid packaging board, the multi-wire configuration can cover almost all the requirements of the papermaker.
In OVERMADE we can supply 2-, 3-, 4- and 5-ply wet ends, to produce Kraft- and testliner with basis weight up to 380 gsm and multi-ply coated and un-coated board, with basis weight up to 750 gsm, at a speed which reaches 1100 mpm. The trimmed width that can be manufactured is above 8 meters.
We provide modern Fourdriniers which feature state-of-the-art drainage elements, with ceramic blades, and an optimum turbulence activity to guarantee the best sheet formation and structure.
The cantilevered design and the whole stainless-steel construction of the framing allow an uninterrupted operation, an easy maintenance and quick wire changes, for the maximum operating efficiency.
Our team is ready to assist you from the design phase to the complete turn-key service. Ask more information.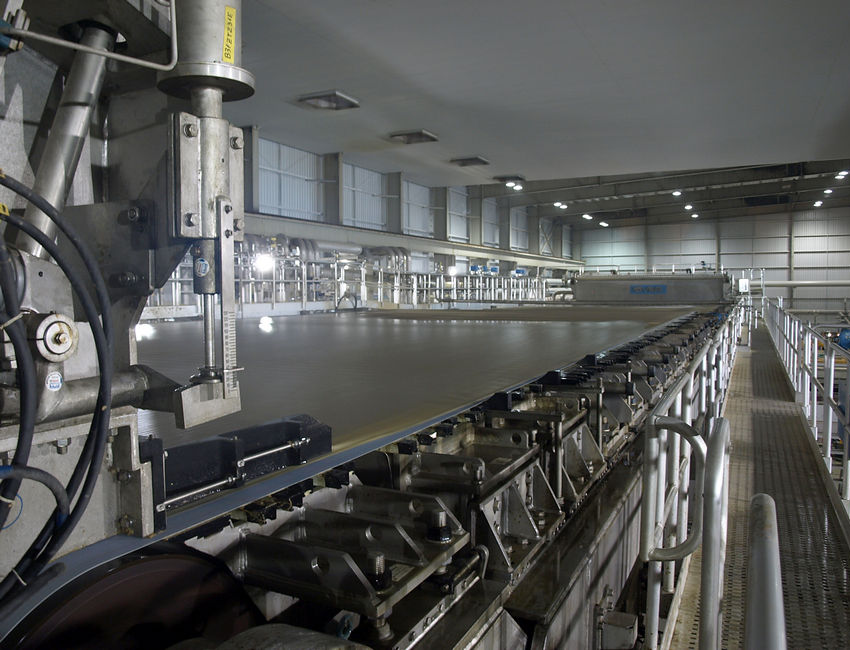 Information request

MULTI WIRE