The XL OVER Press is a shoe-type press designed for applications on a variety of paper and board grades.
It consists in one solid and one flexible roll, provided with a flexible polyurethane shell conforming around the shoe element. The press has a shoe length from 250 to 290 mm, depending on the applications, and it's designed for nip loads in the range from 600 to 1,200 KN/m, according to the specific paper grade that you want to obtain.
The unit is double felted, with a solid roll, grooved or blind drilled, in order to maximize water removal, but it is single felted for applications where a particular sheet top surface is requested, like for the coated board grades: in this case the top roll is plain, with a ceramic cover.
It's a normal roll for lighter loads and narrow machines, while it's of the variable crown-type in wide machines.
The OVERMADE variable crown rolls, also named OVER Variable Crown Rolls, are of the zoned-type, therefore, in addition to compensating the nip load, it possible to carry out the profiling adjustment.
The OVER Press XL can be utilized in all OVER Press section configurations, located in bottom, as well in top position, and can be supplied in tandem layout, forming the Double Shoe Press configuration.
Our team is ready to assist you from the design phase to the complete turn-key service. Ask more information.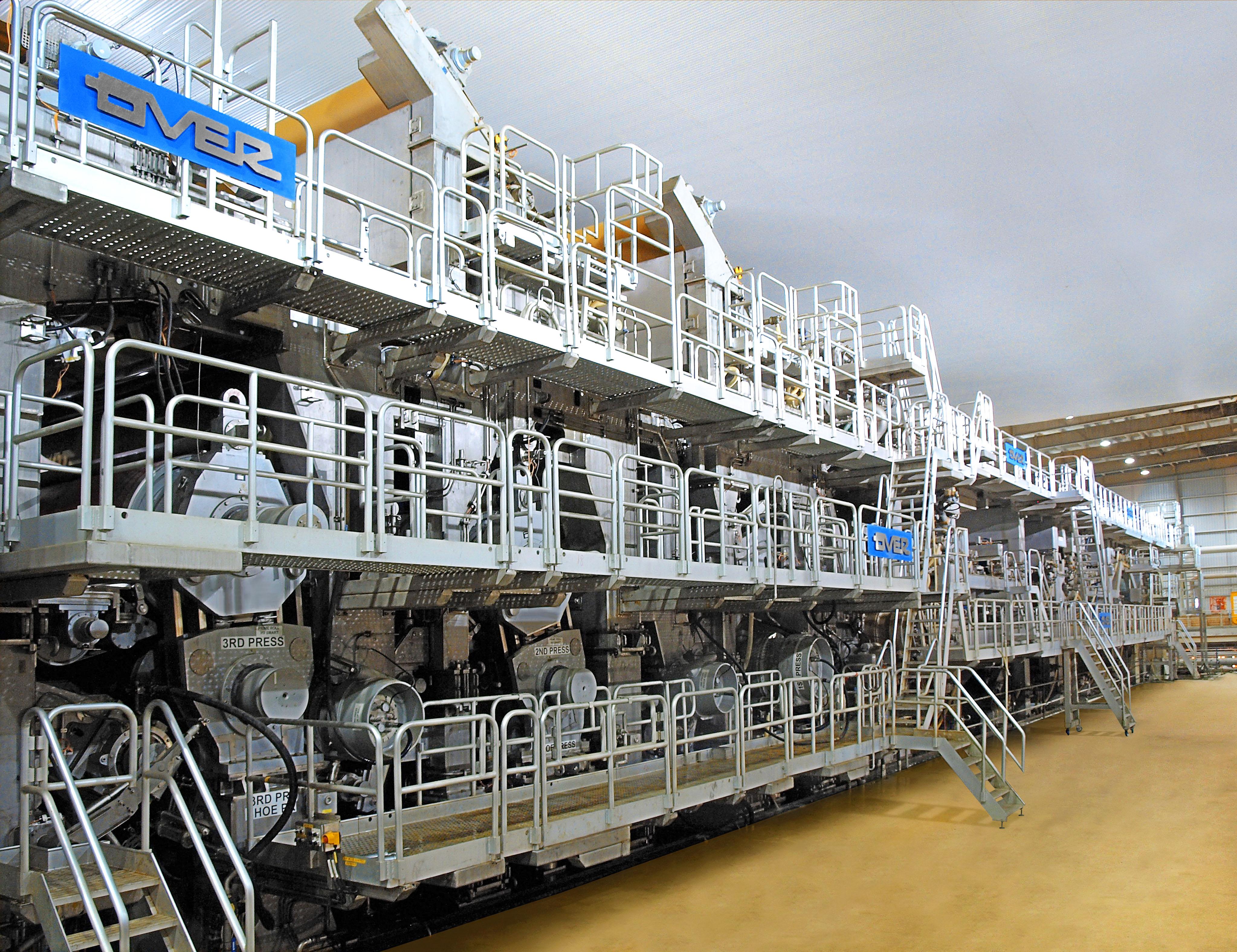 Information request

OVER SHOE PRESS XL