The SIZER-P is the traditional size press for the application of starch.
The "pond" type is conceived for the starch application with a consistency of 8%, but it has already shown to perform at a higher level (or reach a higher levels); it is particularly indicated for a paper basis weight above the 100 gsm and the OVERMADE Size press P runs properly up to a speed of 1100 mpm.
It can be equipped with a pneumatic or hydraulic loading system and is completed by a starch nozzle dosing system, a doctor unit, overflow pans and a savall to be connected to the size recirculation system. The diameter of the size press roll varies, according to the application:
Il nostro team è pronto ad assistervi dalla progettazione al servizio completo, chiavi in mano. Chiedi maggiori informazioni.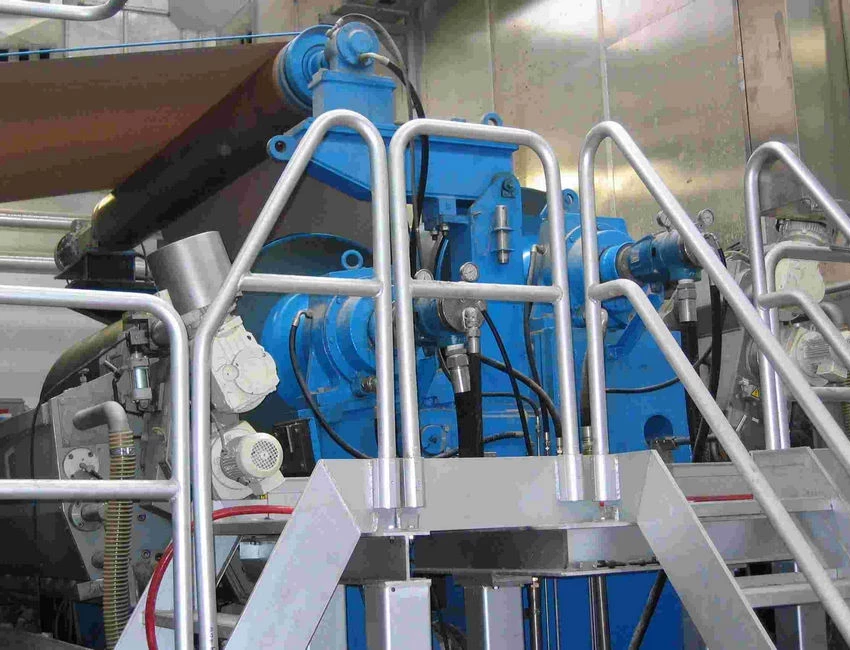 Information request

OVER SIZER P