The Papriformer is a twin wire forming section, for the production of newsprint, writing and printing paper grades, developed in Canada by Paprican, the Canadian Pulp & Paper Research Institute.
Thanks to the licence agreement with Dominion, this technology was transferred to OVER Meccanica and has been adopted then in Europe and Asia. It is the first twin wire former applied to bamboo-based writing and printing papers in India, the first twin wire former in Europe on copy paper grades, the first world-wide twin wire former application on fluting grades.
All in all, OVER has supplied 7 complete Papriformers, the largest of which is for a newsprint machine with trimmed width 7.5 m and designed for a production speed of 1,000 mpm. The modern version today is the OVER FORMER-HSP, which features roll-and-blade dewatering, with excellent sheet quality and formation. This gap former is used for the production of newsprint and other communication grades, at speeds in excess of 1,500 mpm. The combination of roll forming with blade forming guarantees the highest degree of drainage and the best sheet formation.
Our team is ready to assist you from the design phase to the complete turn-key service. Ask more information.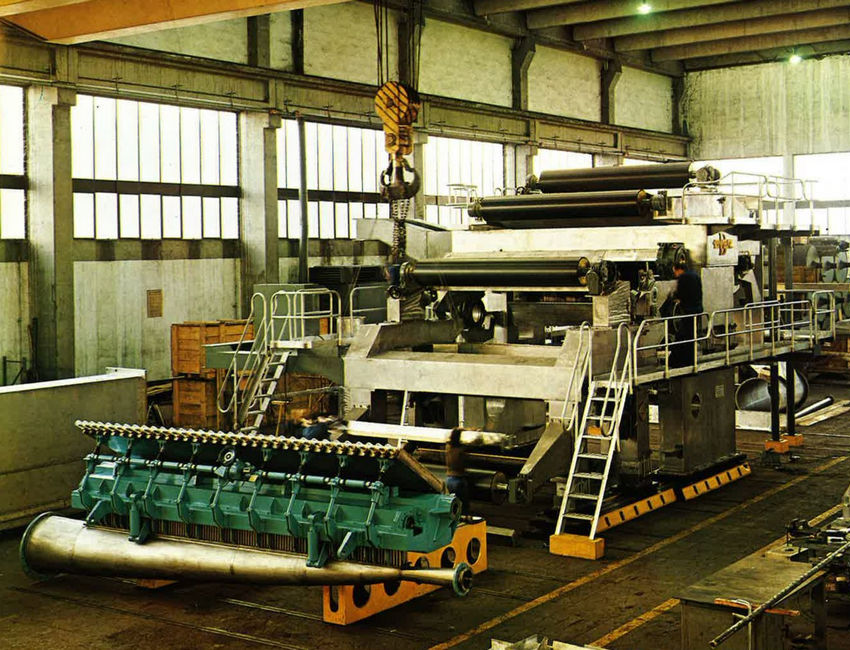 Information request

PAPRIFORMER OVER FORMER-HSP