The variable Crown Rolls (VC-Rolls) are used in the calenders or in the press sections whenever they are required to guarantee a constant pressure profile with different nip loadings.
They are also installed as counter-roll in high load configurations (shoe press) or for big widths. Our VC-Rolls have the bearings of the internal shaft and those of the shell perfectly aligned, in order to avoid secondary bending moments on the roll edges (typical problem in some applications).
The self-loading type VC-Rolls have no external loading arms, therefore a simplified installation is achieved.
Two types of OVERMADE VC-Rolls are available:
VC-Roll /E:
This type is composed of one or two rows of hydraulically loaded elements, mounted on the internal fixed shaft, which press against the internal side of the shell, through a hydrostatic oil film; they are divided in different loading zones, each settable with a different pressure.
VC-Roll /S:
In this type the nip pressure is generated by the hydraulic action of a pressurized oil chamber, located between the fixed internal shaft and the rotating shell, ensuring a uniform profile. The specially developed hydraulic regulation system allows a very wide pressure range, starting from a very low operating nip pressure, for applications in which the high bulk of the paper is a must.
Our team is ready to assist you from the design phase to the complete turn-key service. Ask more information.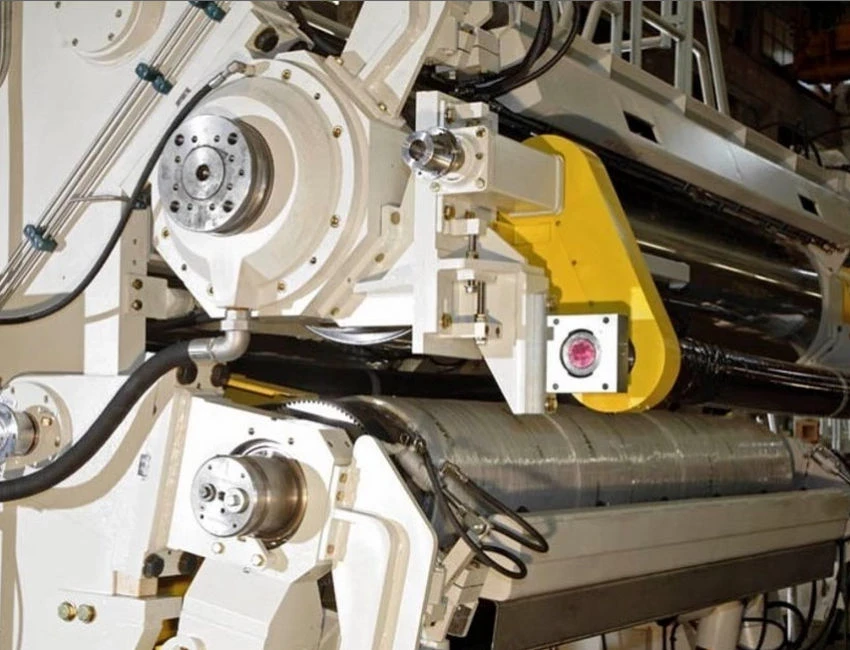 Information request

VARIABLE CROWN ROLLS (VC-E AND VC-S)