In Overmade we provide High density cleaners specifically designed to remove high and medium density contaminants or contaminants with high and medium specific gravities from stock.
Contaminants such as rocks, nuts, bolts, nails, paperclips, staples, glass, and other heavy debris are removed by the cleaner, the protecting downstream equipment, and particularly fine screens.
The main features are:
large diameter cones (>150mm),
top separation cone made of ss304, *bottom cone made of reinforced plexiglass,
discharging reject 0,1% bw,
operating pressure 2 ÷ 3 bar,
pressure drop ~ 1 bar,
working consistency 3 ÷ 4,5%,
inlet flow 500 ÷ 6000 lpm,
operating temperature up to 70°c.
Our team is ready to assist you from the design phase to the complete turn-key service. Ask more information.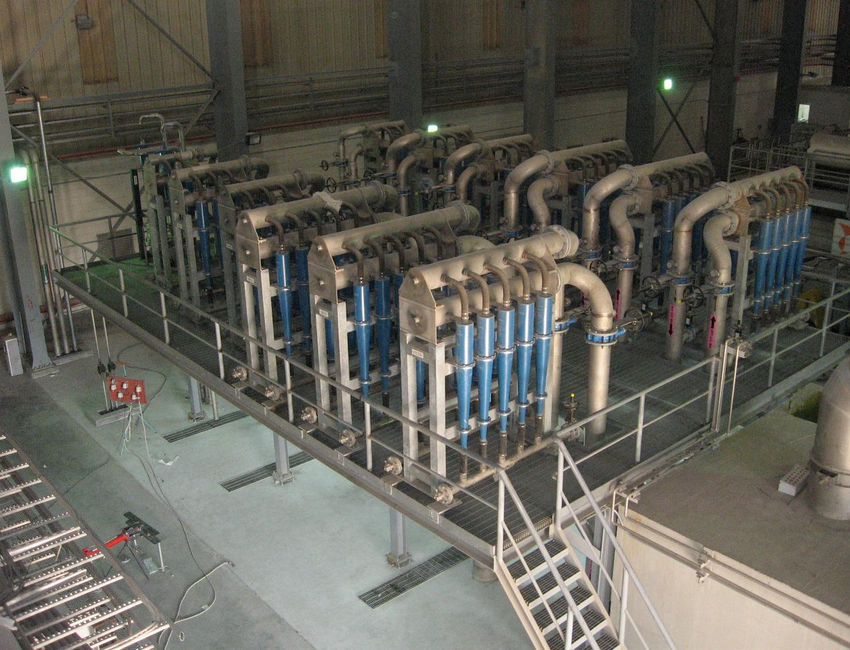 Information request

CLEANER HDC