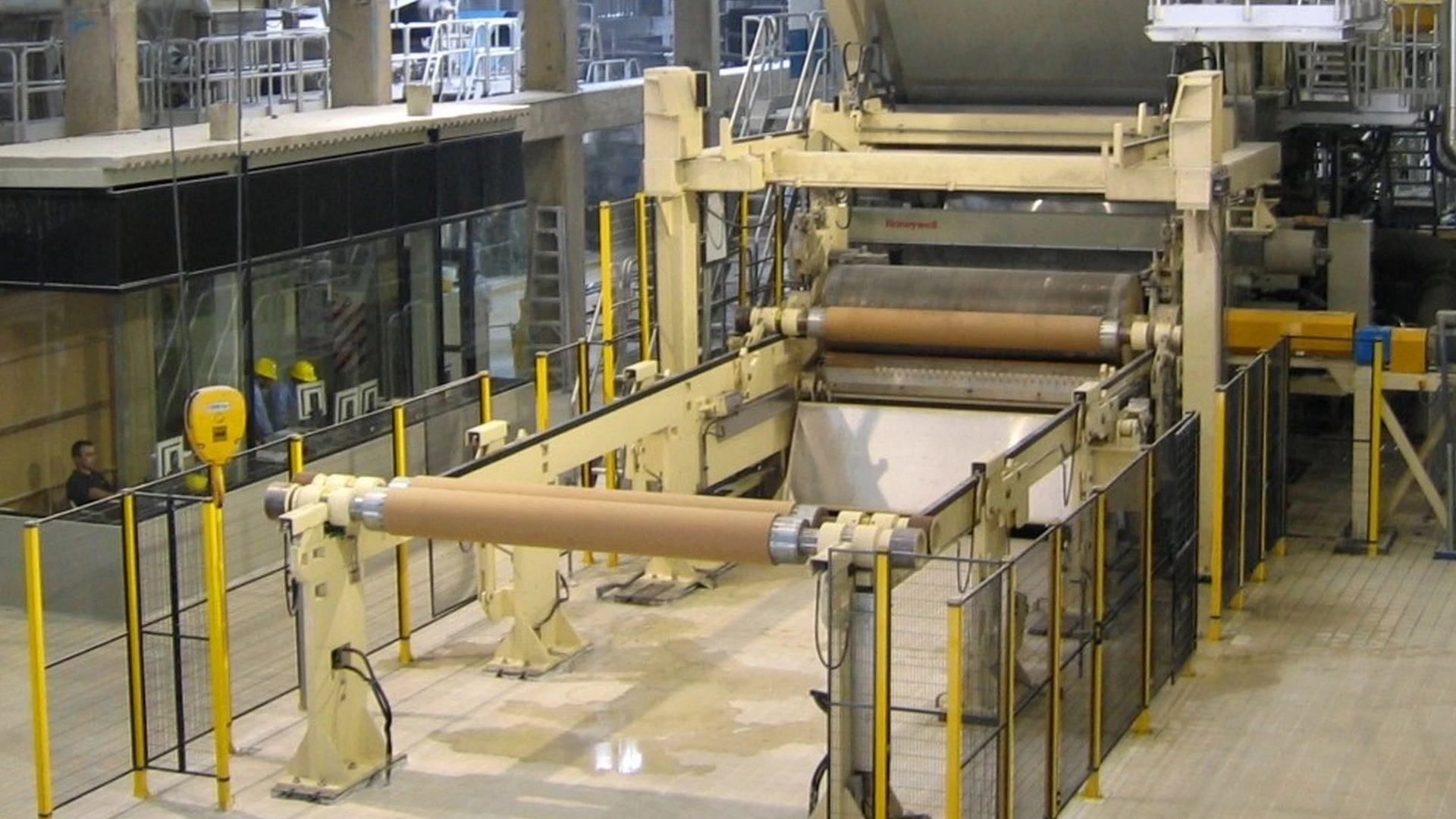 TISSUE MACHINE OVER TAD 22
The OVER TAD22 is a tissue machine with a width up to 2.8 meters.
Production Capacity: 80 - 120 tpd
Reel Sheet Width: 2650 - 2750 mm
Design Speed: 1800 mpm
It uses the OVER FORMER-C, which is a C-wrap twin wire tissue former, designed for the production of a wide range of tissue grades at high speeds. The twin wire C-Formers of OVER Meccanica are running in many countries worldwide and they reach a speed of 2,100 mpm. They are used in both TAD and UCTAD applications, where high dewatering performance is needed and are supplied with solid forming roll and with suction forming roll. The drying system is composed of a multi-cylinder section, "Through Air Drying" cylinders and finally a Yankee dryer.
Our team is ready to assist you from the design phase to the complete turn-key service. Ask more information.
Machine Basic Specification
| | |
| --- | --- |
| Basis weight | 12 - 40 gsm |
| Design speed | 1800 mpm |
| Maximum operating speed | 1600 mpm |
| Trimmed width at reel | 2750 - 2850 mm |
| Production capacity | 80 - 120 tpd |
| Forming roll diameter | 1500 mm |
| Forming section rolls number | 5 nr. |
| Yankee Dryer diameter | 3600 - 4877 mm |
| Hood heating medium | Gas |
Information request

TISSUE MACHINE OVER TAD 22